PaulaG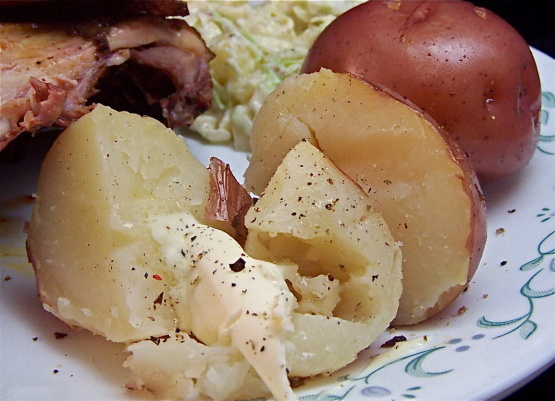 These potatoes are cooked in the water pan of the smoker the last hour of cooking the main course. They are seasoned by the drippings from the main dish and have wonderful smokey flavor.
Wash the potatoes but do not peel them.
Slip quickly into a 2/3 full smoker water pan.
Cook for the last hour of smoking the main course.
When serving, season with salt and pepper to taste.