Warmed Cinnamon Apples & Caramel Cider Sauce
2Bleu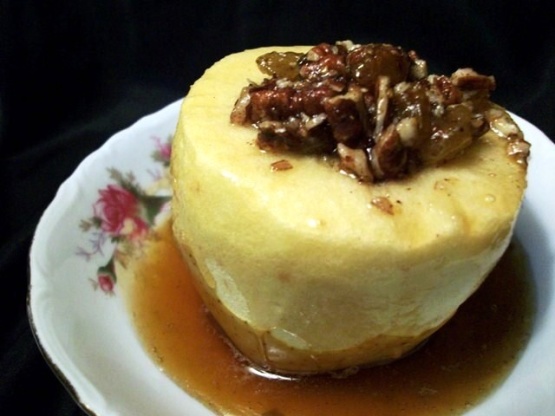 This is a wonderful dish when served with a scoop of Vanilla Bean Ice cream and candied pecans.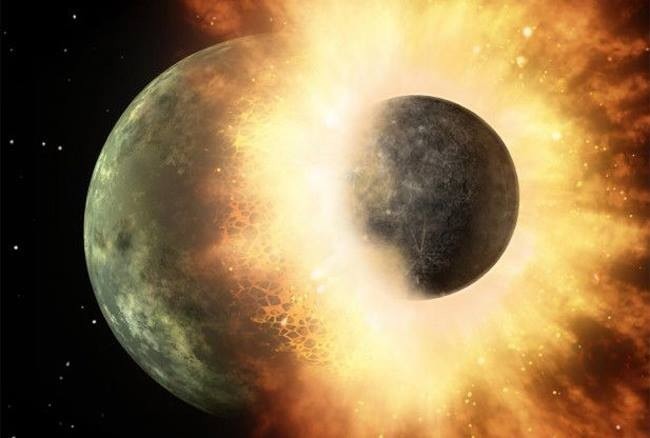 Top Review by 2Bleu
Buddha says this yummy dessert tastes just like apple pie filling, and I agree. :) I made just 1 serving that we shared using a green golden delicious apple. The directions are spot on and this is really simple to prepare. The only change we would make would be to omit the 1st brown sugar (2 1/2 Tbsp) as it was just a wee bit sweeter than we prefer.
Preheat oven to 350 degrees.
Peel the skin from the top third of each apple.
With a melon baller or a paring knife core the apples, leaving the bottom intact so that it can hold the delicious filling.
In a bowl combine the pecans, raisins, sugar, butter, orange rind, flour and cinnamon, blend well.
Gently stuff the apples with the mixture.
Place the filled apples upright in a small baking dish and pour the apple cider over top of the apples.
Cover with tin foil and bake for 45 minutes.
Remove the apples from the oven, (keep them covered) drain the cider, into a small pot and cook over medium heat for 5 minutes, set aside until needed.
In a small pan, on medium, heat the sugar and orange juice until sugar dissolves.
Bring to a boil and simmer for 5 minutes or until sugar has turned a golden color.
Carefully pour the reserved apple cider into the orange sugar mixture. It will bubble and spit, once it has stopped then slowly stir to blend together.
When ready to serve pour sauce over the apples and enjoy.