Prep 15 mins
Cook 30 mins

This is a Greek green-bean recipe. The fennel seeds in the recipe impart a sort of licorice-like taste, so if you don't like licorice you might want to omit these. I've made it both with and without and it still tastes good, though different, without the seeds. A good side dish to serve with moussaka.
Directions
Sauté the onion in butter until golden brown.
Add the beans to the onion and sauté, stirring constantly, until the beans turn a bright green.
Add the garlic through salt and pepper.
Simmer 30 minutes, or until beans are tender.
Most Helpful
EXCELLENT!! Just as YiaYia makes it. Like a few other chefs I did use EVOO as opposed to the butter and it did not take away from the flavors at all. I minced the garlic, parsley and onions together, let sitt a few minutes, then added to the warmed oil. I did not use fennel, as I did not have any. (thought I had some left but alas, empty jar) I used crushed tomatoes and let it simmer. WOW. My tastebuds are singing! Made this with Recipe #218860 and oh did it go so nice. A little bit of Greece is a little bit of Heaven. Thank you.

Excellent! I did, in the interest of low fat cooking, use a very small amount of extra virgin olive oil in place of the butter, but otherwiwse remained faithful to the recipe. I mashed the garlic clove with the fresh parsley and the fennel seeds in my mortar and pestle which I think helps bring out the flavor of the seeds. This was a peerfect complemnt to grilled lamb.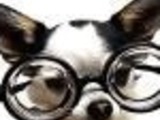 This is a fabulous, easy recipe. I recommend using the fennel seeds as it leaves you with such a lovely fresh flavour that really suits the beans. Tonight I served with a roast lamb and potatoes. Thanks for a keeper.