Prep 35 mins
Cook 40 mins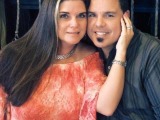 From Taste of Home Magazine, August/September 1997. This is called a cake but is not tall and looks more like a danish to me because it is cooked in a 15x10x1-inch pan.
Directions
In a mixing bowl, cream butter, shortening, and sugar.
Beat in eggs, one at a time.
Add extracts.
Combine flour and baking powder; add to creamed mixture and mix well.
Spread two-thirds of the batter in a greased 15x10x1-inch baking pan.
For filling, combine flour, cornstarch and tapioca in a large bowl.
Add 1/2 cup of blueberries; mash with a fork and stir well.
Add lemon peel and remaining berries; toss to coat.
Pour evenly over batter in pan.
Drop remaining batter by rounded tablespoonfuls over filling.
Bake at 350°F for 40 minutes or until golden brown.
Combine glaze ingredients; drizzle over warm cake.
Reviews
Most Helpful
This is a really yummy recipe and I would agree with Juenessa that it's more like a danish than a cake. I think that the lemon juice/peel and the almond extract kick it up in flavor and give it its secret ingredient. I used frozen blueberries, therefore I rolled them around in some flour to help decrease in too much liquid. Thank you Juenessa for a lovely recipe!

My blueberry-loving DH can't get enough of this cake. It has been in my collection for a long time and I could make it once a week without hime getting tired of it, I think! Thanks for posting!

I did it for 10 servings. In a round dish maybe 9 inch or 10 inch. I cooked it for 35 minutes at 350 F. I used only shortening. Maybe the glaze is too sweet (but it's my opinion :) ) Thanks Juenessa :) hahah I changed it to 5 stars. Cause I tasted it yesterday (1 day later) and it's better. It's moist and not too sweet.