No powdered milk in this one! I have stopped using dairy milk pretty much, so now I can use the non dairy milk of my choice. Try almond, soy, rice, flax, or whatever you want.
Directions
Combine the dry ingredients in a bowl. Mix well.
Stir in chocolate chips. Store in an airtight jar or container.
To make:
Add 2-3 tbls.(or more, depending on how chocolaty you want it) of hot chocolate mix to 1 cup of milk in a pan. Heat, stirring, but do not boil, about 6-7 minutes to melt chips and get nice and hot.
Enjoy!
Reviews
Most Helpful
Delicious. I made this with Splenda for the sugar and bittersweet chocolate. For making it I used Silk brand True Almond milk (vanilla). It was silky smooth and chocolate enough to please anyone. Photo's may be seen here (in Christmas Delights): http://feastyoureyes.smugmug.com/

Delish! My daughter is lactose intolerant, but can't bear giving up her favorite drink...hot cocoa. This was the perfect recipe for her. Thank you for posting. Our chocolate chips didn't melt very well, but it may have been the brand I was using.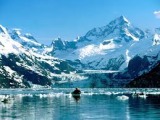 A wonderful cold weather treat that would also make a great addition to a gift basket, made as written using almond milk to make. Thanks so much for the tasty post.