Hot Chocolate Mix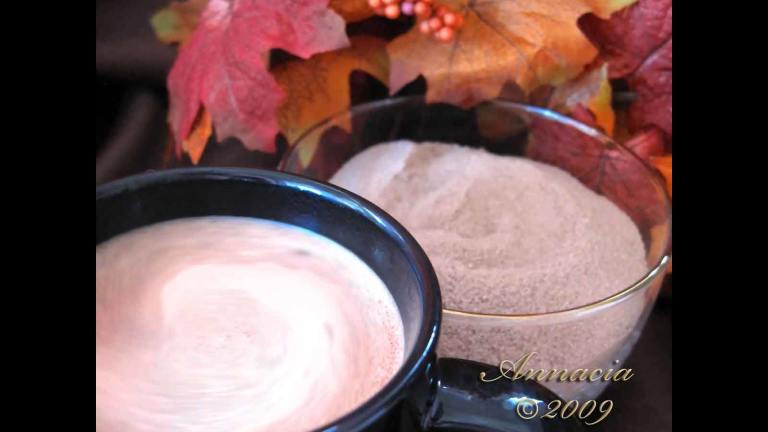 You will never have to buy it in the store again. From CookingLight
Ready In:

5mins

Yields:

Units:
Nutrition Information
RECIPE MADE WITH LOVE BY
"You will never have to buy it in the store again. From CookingLight"
Join The Conversation
Sorry - I didn't like this at all. To me it tasted too strong of powdered milk and I really hate the taste of powdered milk. Another recipe I found on foodnetwork.com used only 2 1/2 cups of powdered milk, 2 cups of sugar and 1 cup of cocoa, so I used what I had made from this recipe as a base and added the following: another cup of sugar (powdered sugar since that's what the recipe called for) and another cup of cocoa. After that, I liked it much better.

I have the Cooking Light Cookbook that this recipe came from. The serving size is 1/3 cup of the mix. The directions for 1 cup are to use 1/3 cup mix, 3/4 cup water, 1/4 teaspoon vanilla extract and to microwave on high for 45 to 60 seconds. For 2 servings use 2/3 cup mix, 1 1/2 cups water, 1/2 teaspoon vanilla extract and microwave for 1 1/2 to 2 minutes. For 4 servings use 1 1/3 cups mix, 3 cups water, 1 teaspoon vanilla extract and microwave for 3 minutes.

Lovely mix :D. I added extra cocoa just because I'm a (maybe not so closet) chocoholic and knew that I'd end up adding it anyway. Used Splenda for the sugar and added 1/2 a tsp vanillin to the 2 cups of mix that I made. Then I gave it all a good wizz in the food processor. It made a fine mix with no lumps that dissolved easily. It's Hot Cocoa Season, whoohoo :D

What a great recipe to go to when you want to have alot of hot-chocolate made up for whenever. I seldom buy pre-packaged hotchocolate mix anymore as this way is so much easier. The only change I made to your recipe was using splenda in place of the sugar. It will take at least 3 heaping T. of the mix with 12 oz. of water. Thanks for a keeper Cathy!~ Made for ZaarStars.