Vegan Chocolate Chip Cookies
Verduras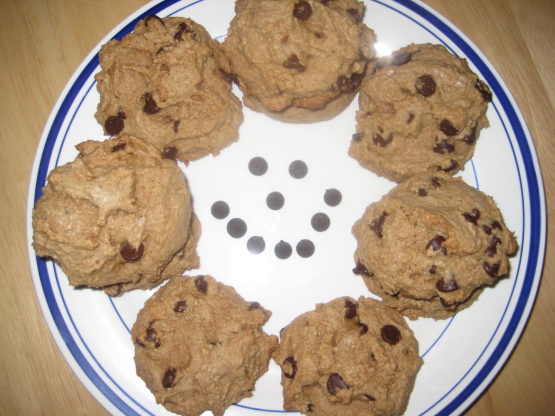 This recipe is from a great book called Vegan Planet by Robin Robertson. I like the texture of the cookies much better that that of the standard egg and butter variety.
Preheat oven to 350. Prepare baking sheets.
Combine flour, baking soda and salt in a bowl and set aside.
Combine the egg replacer with the warm water and add to brown sugar, maple syrup corn oil and vanilla and mix until blended.
Add dry ingredients and mix until combined. Add chocolate chips and mix.
Drop with a spoon onto baking sheets 2 inches apart.
Bake for 15 to 18 minutes.