Rita1652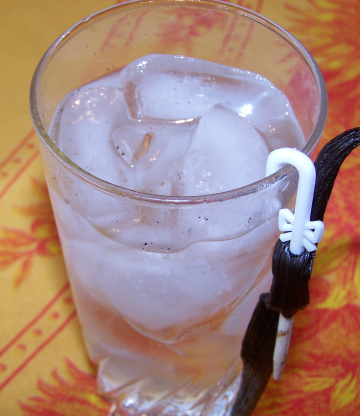 In a stroke of pure brilliance, my husband named this drink when he saw me adding a couple drops of vanilla to my Sierra Mist. I vowed to develop a cocktail because the name is just too perfect!
1 1⁄2-2 ounces vanilla vodka (depending on taste 1-1 1/2 jigger)
lemon-lime flavored soda (Sierra Mist or Sierra Mist Free)
ice
Fill high ball glass halfway with ice.
Pour in vanilla vodka.
Top off with Sierra Mist or Sierra Mist Free.
Note: For a none alcoholic version, use 1 tsp vanilla extract instead of the vodka; it's just as good! I also intend to try this by rimming the glass with vanilla sugar. Yum!