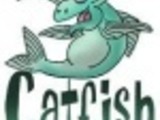 Useful when a vanilla flavor is desired but liquid flavoring can not be used or is not desireable. The powder is off-white and has the consistency of confectioner's sugar, with small brown-black flecks of vanilla. Great for sprinkling on desserts, drinks, and much more or for making pre-mixed baking mixes for cookies, cakes, and so forth. Also great for homemade vanilla ice cream because it adds little vanilla specks.
Directions
Cut the vanilla bean into 1 to 2 inch segments.
Put the pieces into a spice/coffee grinder and grind into small pieces, about 1 minute.
Add the sugar and corn starch and blend for an additional 2 minutes until the sugar is a fine powder.
Sift the powder through a fine screen to remove any pieces of vanilla bean which were not sufficiently milled.
Store in an airtight container. The powder should be stored for at least 2 weeks before using.
Most Helpful
Fabulous! Perfect for cakes and cookies.
I'm musing over the beauty of other's reviews bringing to the forefront recipes that would normally go unnoticed. Last night's sleep barely found me while anticipating making this recipe. Oh, the endless confections to be made using vanilla powder that has yet to be hatched in my imagination!

I too found myself needing vanilla powder and was estatic to find I had all the ingredients in my cabinet. This Vanilla Powder is much better than any I have purchased commercially. Thanks for sharing Catfish Charlie!!