julia m.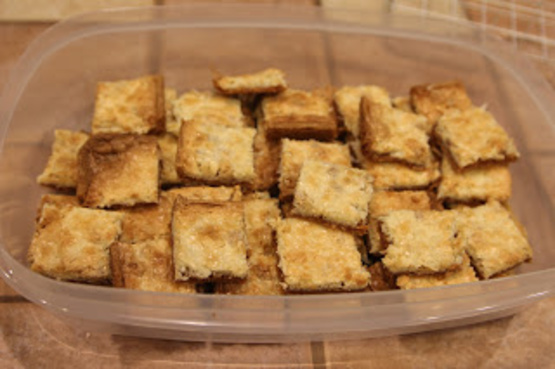 This recipe was originally in the LA Times. The story is that they are so good that they get sucked up like a vacuum cleaner! My neighbor brought some over to us and they were so rich, delicious and different, that I had to have the recipe. You make them like a bar cookie.

I made this, using a yellow cake mix recipe from Zaar. Well worth trying. Very aptly named.
In a large bowl, combine the cake mix, margarine and 1 egg until moistened.
Pat mixture into a 15 x 10-inch greased jelly roll pan.
Bake at 350° for 10 minutes.
Remove and cool while you make the top layer.
In large bowl, beat 2 eggs lightly.
Beat in cream cheese and powdered sugar.
Add coconut and nuts.
Spread mixture evenly over curst in pan.
Bake at 325° for 40-50 minutes or until golden.
Cool in pan on a rack to room temperature.
Cut into small squares or bars.