Tzatziki (Yoghurt, Cucumber, Garlic and Mint Dip)
Peter J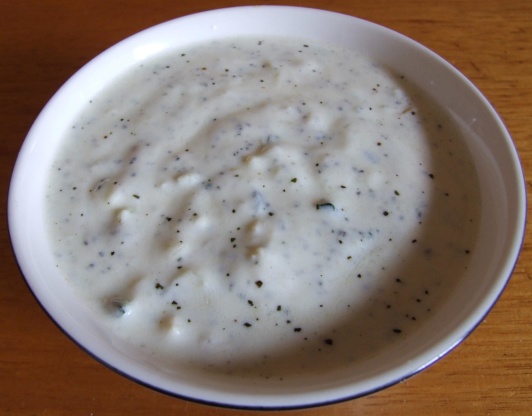 THIS is how tzatziki should be. NO ONIONS! I've never had tzatziki with onions before but notice that most of the recipes on here seem to include them?! This is simple, delicious and exactly as authentic Greek tzatziki should be. I make this with virtually fat free greek yoghurt and about half the oil and it still comes out beautifully. Keeps in the fridge for 2-3 days, however I suggest you make it the evening before you want it because leaving it overnight really allows the flavours to infuse. Yummy!

After trying countless tzatziki recipes this one tastes the most like my neighborhood Greek restaurant. Thank you for sharing.
Put the garlic, lemon juice and olive oil in a small bowl and leave to one side.
Peel alternate strips of skin from the cucumber (ie. peel a strip, miss a strip) and grate coarsely.
Place the cucumber in a sieve and sprinkle with salt.
Leave for approximately 30 mins to allow the water to drip away. Squash any remaining juice out of the shredded cucumber.
Put the yogurt and mint in a bowl. Mix well.
Add the garlic, lemon juice, olive oil and drained cucumber, and season well with black pepper.
Mix well and taste for salt before serving.