This is a tradtional greek appetizer served with warm homemade pita bread or as a side to sandwiches - its thick and rich and tastes the best when you use the greek yogurt
2 cups yogurt (greek, makes a huge difference in the taste)
6 tablespoons garlic, finely chopped
1⁄2 cup cucumber (of diced or grated English peeled)
1 tablespoon olive oil
2 teaspoons lemon juice (fresh squeezed)
1⁄4 teaspoon cumin
Directions
Prepare all ingredients in advance. Combine oil and lemon juice in a medium mixing bowl. Fold the yogurt in slowly, making sure it mixes completely with the oil. Add the garlic, according to taste, and the cucumber and cumin.
Reviews
Most Helpful
There are so many excellent tzatziki recipes on F.com, but I chose this one because it has such good reviews -- but no photo yet, so I took a pic for you. I did tweak a few things: I did not peel my English cucumber, grated it roughly, salted it, and left it in a sieve to drain for an hour. I definitely used more grated cucumber than the recipe asks for, and yes, I used Greek yoghurt -- so important! Do NOT use low-fat! I cut down on the garlic, as 6 Tblsp sound a bit over the top! LOL! With the fine cumin I also used some coarse black pepper, then left the mixture to develop its flavours. I love tzatziki! This was eaten as a cooling "side" to traditional roasted peri-peri chicken. Thanks!!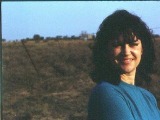 This was really good! I did cut back on the garlic a bit and added salt. Thanks for sharing!

Oh,this was good! I really enjoyed the cumin in it. I used a full fat homemade yogurt,which I drained a little.Thanks for sharing.