Boomette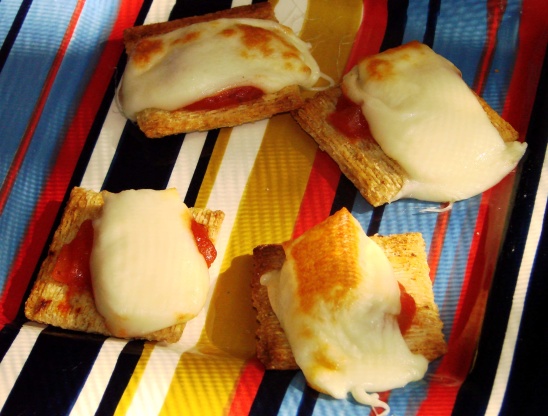 My sister-in-law makes these and we think they are delicious. The crackers stay nice and crisp. I imagine that they are lower in fat and healthier than using nachos chips, so we'll see how Zaar nutrition facts scores this. I have guessed at the quantity amounts as you can put on as little or as much as you like.
Preheat broiler, placing rack about 4 inches from heating element.
Place the triscuits on a baking pan.
Top each cracker with about 1/4 tsp salsa and a thin slice of cheddar cheese.
Broil 2-4 minutes (depends how hot your broiler is and how brown you like them).