Parsley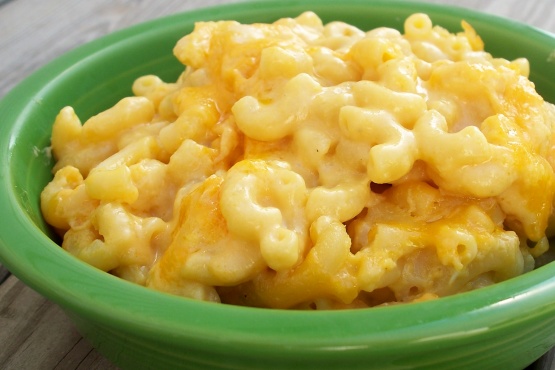 Three types of cheese and a squirt of mustard make this comforting dish sing!

Creamy, cheesy and just about perfect in every way! My DD LOVES macaroni and cheese, so this was a great find to get her to sit and eat lunch. I served with hot dogs and she gobbled it up and asked for another bowl. Unheard of from my very fussy DD who survives on Ramen Noodles most of the time!
Cook macaroni according to package directions. Meanwhile, in a large bowl, whisk the eggs, milk, butter, mustard, seasoned salt and pepper until combined. Stir in the process cheese and 1-1/2 cups of each cheddar cheese.
Drain macaroni; stir into cheese mixture. Pour into a greased 3-qt. baking dish. Top with remaining cheeses. Bake, uncovered, at 350° for 25-30 minutes or until cheese is melted and edges are bubbly.