Tre's Cajun Crawfish Etouffee
gailanng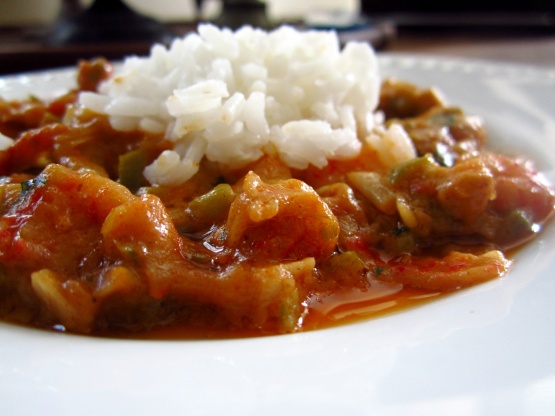 This is a wonderful recipe that has been tried and true. It is a wonderful addition to any menu of an Acadian served meal. I hope all my family and friends enjoy this recipe.
What a great cajun recipe. Thank you chef Teer. It hit the spot with all my guests. You will be a happy camper if you make this dish. Stan by to be blown away. Pigpurple
Saute, onions celery and bell pepper in butter add salt and the paprika. Add golden roux. Stir until well blended. Add crawfish tails cook ten minutes on medium-high heat, stirring often. Add water and simmer 30 minutes. Add more water if too thick. Serve hot over rice. To make golden roux melt butter in a cast iron skillet over low temperature. Blend in flour until golden color, stirring occasionally. Takes about 15 minutes.