alligirl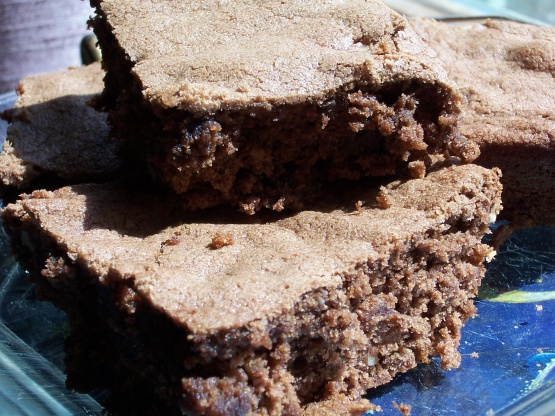 From the New Orleans Times Picayune

I have made this recipe several times in the past and was glad to find it online so I don't have to rifle through my recipe box. Thank you for taking the time to post it. I like this recipe because it is simple and most ingredients are usually in my pantry so it's something I can throw together quickly, without any funny ingredients from a boxed mix.
Preheat oven to 350oF.
Combine all ingredients in a large bowl.
Pour batter into a well greased 9 x 13 inch pan.
Bake 25 - 30 minutes.