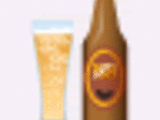 I am posting this for safekeeping as it is our family's favorite cake recipe. It is very similar to a few others here on Zaar but IMO it's the best! :) The mini chips don't sink to the bottom, but regular chips will do just as well. I prefer to bake this as cupcakes as opposed to a bundt cake. Fantastic with vanilla buttercream frosting or just a dusting of powdered sugar. Edited to add: Thanks, Yooper and Ronnie for remiding me where I found this! I used to copy recipes from online onto index cards for my recipe box (before I found Zaar). So much for my "safekeeping" theory. lol
Directions
Preheat oven to 350 degrees F (175 degrees C).
In a large bowl, mix together the cake and pudding mixes, sour cream, oil, beaten eggs and water. Stir in the chocolate chips and pour batter into a well greased 12 cup bundt pan (or cupcake papers).
Bake for 50 to 55 minutes, or until top is springy to the touch and a wooden toothpick inserted comes out clean. Cool cake thoroughly in pan at least an hour and a half before inverting onto a plate.
For cupcakes, follow the directions on the cake mix package for cooking time.
Most Helpful
I can;t believe I'm the first person to rate and review this gem of a recipe! It is the easiest and best chocolate bundt cake recipe I've ever made! The texture is so moist it almost melts in your mouth. One word of advise...I would make sure that you purchase a cake mix without added pudding mix or this may be too soft. This recipe is the highest rated chocolate cake at allrecipes.com and with good reason...it is that good! Thanks for posting it here for everyone at 'Zaar to enjoy!

Absolute best chocolate cake. I have made this cake 6 times now. I finally found what I have been searching for. The changes I made were 1/2 c oil and added only 1 cup of mini chips.<br/>Thank you for sharing this recipe.
This is fantastic! I made it for my chocoholic husband's birthday and everyone loved it! I topped it with a warm chocolate glaze and served it with vanilla ice cream. It was delicious and so easy to make!