ChefLee
From Every Day with Rachael Ray - November 2008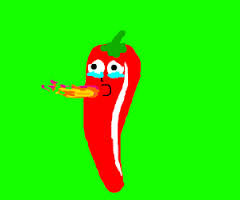 Yumm-O!!!!!!, as Rachael would say!!!! This gets twenty stars!!!!! This is a wonderful, simple cioppino that you can whip up in a snap!!! Rachael Ray really knows how to season food!!!! I love the layering of seasoning in this and the cayenne gives it just the perfect amount of heat!!!!!! I used fire roasted tomatoes and I put the juice in with them because I wasn't sure if they should be drained or not and it turned out great with their juice added!!! The only thing I did different was add stock instead of water and I rubbed my tilapia with a bit of minced, fresh garlic before adding them to the pot. This is a really great recipe, thanks for posting dicentra!!!!
In a medium Dutch oven, heat the oil over low heat. Add the onion and bell pepper, season with salt and black pepper and cook, stirring, until softened, about 10 minutes.
Stir in the tomato paste and cook for 1 minute. Stir in the cayenne and cook for 30 seconds.
Stir in the crushed tomatoes and 1 cup water, season with salt and black pepper, increase the heat to medium and cook until heated through, about 5 minutes.
Add the tilapia fillets one at a time and simmer until the fish is flaky and cooked through, about 10 minutes.