Thorsten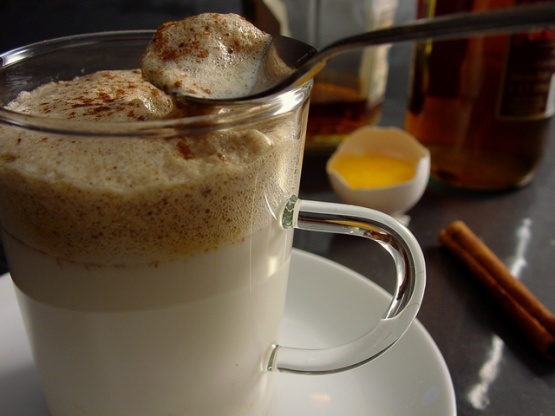 A classic warm winter toddy. Enjoy!

This is the real McCoy. I remember my parents making this when I was a kid. I could even have one sans booze. I use piping hot milk, and because I like them a little sweeter, I add some powdered sugar to the milk. I added 2 tablespoons of the \
Beat egg whites til they are a stiff froth.
Separately beat egg yolks until light in color.
Gradually beat sugar, allspice, cinnamon and cloves into the yolk mixture.
Fold yolk mixture into whites and pour 2 tablespoons of this mixture into each of four 8-ounce mugs.
Add brandy and rum to each mug.
Fill mugs with very hot water, milk, or coffee.
Stir well and sprinkle the top with grated nutmeg.