Toll House Shortbread Squares
Kim127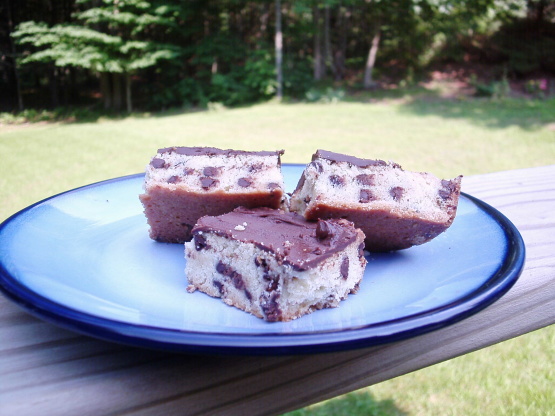 Another recipe from Nestle.
Preheat oven to 350°F.
Beat butter and sugar until creamy.
Beat in egg and vanilla extract.
Gradually beat in flour.
Stir in 1 cup of the mini chips.
Press onto the bottom of ungreased 13x9 pan.
Bake for 30-33 minutes or just until top is light brown.
Immediately sprinkle with remaining chips.
Let stand for 5 minutes or until chips are shiny; then spread evenly.
Cool completely in pan on wire rack.
Cut into squares to serve.