Cooking Light 2003. These are really an appetizer, but I would serve them (to just me and DD!) as a main dish.
Directions
Place tofu on several layers of heavy-duty paper towels. Cover tofu with additional paper towels, and let stand 5 minutes, pressing occasionally.
Heat oils in a large nonstick skillet over medium-high heat. Add tofu; sauté 7 minutes or until browned.
Place in a bowl. Drizzle with soy sauce and vinegar; toss gently to coat. Cover and chill at least 1 hour, stirring occasionally.
Reviews
Most Helpful
I have never made tofu anything before, so I thought I'd start off simple. This was a good recipe, and pretty easy. I made the cubes, and added them to a veggie-noodle stir fry that I also made that evening. My tofu didn't get browned as well as the picture, but it did soak up the soy sauce flavor, and the texture was pretty good too. Thanks for posting!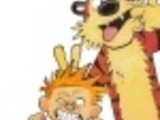 I was looking to see if anyone had posted this recipe yet, and happily, I saw it was already discovered! It's a great recipe! My friend and I ate it warm as a main course--delicious!
Quick, tasty, and healthy dish. Thank you for sharing.