Tinker's Cuddy / Homemade Frosty Paws
GaylaJ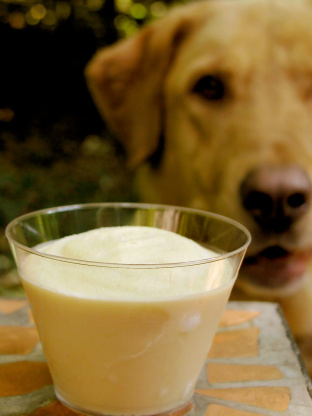 1 out of 1 dogs (mine!) like these better than Frosty Paws.

5 out of 5 dogs! My Norwegian Elkhound went (alnost literally) crazy, attacking it like a freshly killed rabbit or something - it was quite amusing to watch. So this one gets a thumbs up for the doggie taste factor, and another thumbs up for the human entertainment value!
Blend all ingredients together and freeze in 3-ounce paper cups.
Microwave just a few seconds before serving.