Wendy's Frosty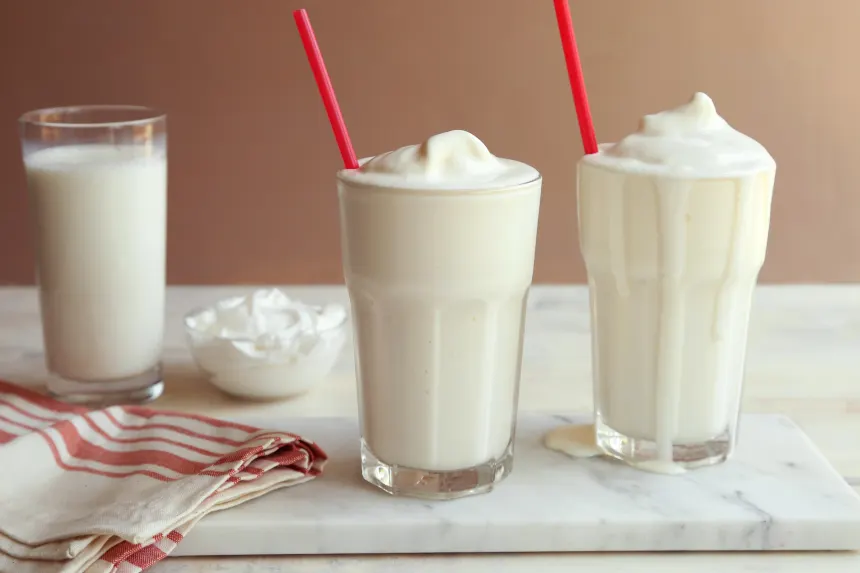 photo by Jonathan Melendez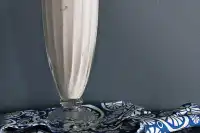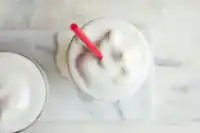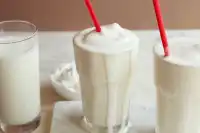 Ready In:

40mins

Ingredients:

3

Yields:

1/2-1

Gal depending on freezer size
directions
Pour condensed milk and Cool Whip in an ice cream freezer.
Fill to"fill line" with chocolate milk.
Stir all ingredients, then turn on machine and let it freeze!
Questions & Replies

Reviews
Perfect! I made this in my Cuisinart 1 Qt. Ice Cream Maker using 4 oz Cool Whip, 7 oz sweetened condensed milk and filling the rest of the way with Hershey's chocolate milk, freezing for about 25-30 minutes. The flavor and texture was right on the mark for Wendy's Frosty! We just loved this recipe and will be having it much more often!

 

The Frosty was actually "Frosted Malt" so I modified the recipe by cutting it in half to fit our Cuisinart ice cream maker and added 4 Tablespoons of Nestles Carnation Malted Milk powder. THAT is a genuine frosty! Dave Thomas was my father's assistant manager at a restaurant in Fort Wayne, Indiana. My family knew him very well. His "Frosty" and his square hamburgers are direct copies of a former restaurant in Fort wayne called Gardner's.

 

An absolute winner in our house! Since I have a 2-quart ice cream freezer, I had to use half of the Cool Whip, half of the condensed milk, and a quart of chocolate milk. We tried adding Hershey's Dark Chocolate Syrup to one batch to up the chocolate taste, but we decided the original recipe is more authentic tasting. I've made 4 batches so far. I put the left-overs in restaurant children's cups with lids which we have accumulated. These individual servings are put in the freezer and are taken out within 15 minutes of wanting to eat them. Also, I use the store brands of whipped topping and condensed milk. They are less expensive and still are tasty. Thanks, Becky, for an awesome recipe!

 

I made this in my Donvier Premier ice cream maker tonight using 4 oz Cool Whip, 7 oz sweetened condensed milk, and two 11 oz cans of Yoo-Hoo chocolate drink. I put all the ingredients in the icy cannister (which had already been in the freezer overnight) and then put the cannister back in the freezer. After about 30 min the frosty mix was so solid, I couldn't turn the handle on the Donvier. I had to use a wooden spoon to scrape what had iced up on the sides. I finally just pulled out the plastic blade and stirred the concoction by hand using a wooden spoon. It made enough to fill two 24 oz. Tritan Nutri Ninja Cups with spout lids. I tasted it and it was pretty yummy. The cannister is back in the freezer right now getting ready for a 2nd batch (since I still have 7 oz of sweetened condensed milk and 4 oz of cool whip left). There are no Wendy's near where I live so this recipe is really hitting the spot for me. And it's SO easy. Thank you!!!