PanNan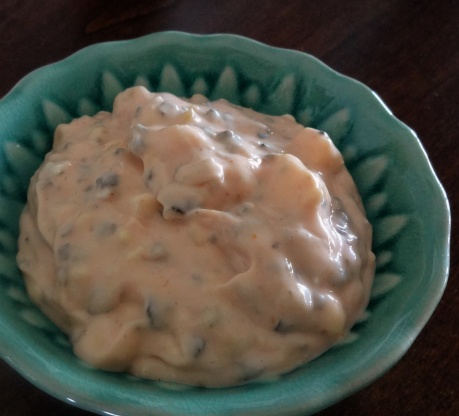 My mom's homemade dressing. Great in summer time when the weather is too hot for anything but a salad.

Easy & well worth the time to make homemade! Served on a chef salad and a rueben sandwich for the 2014 Culinary Quest.
Chop up eggs and olives.
Mix with all other ingredients except mayonnaise.
Fold in Mayonnaise gently.
Keeps in refrigerator for 2-3 weeks.