Thick and Chocolatey Hot Chocolate
Chickee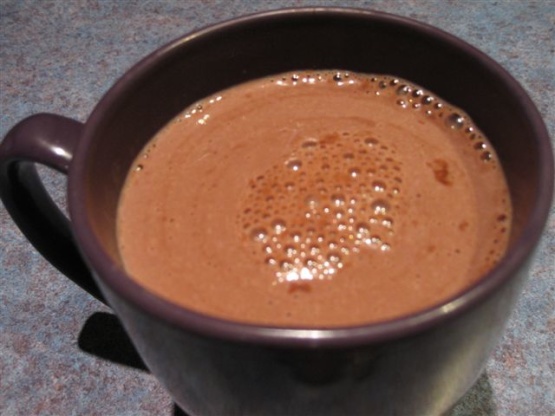 I am always on the look out for my idea of the perfect hot chocolate, and can never find it. So, I took it upon myself to come up with this.

I made this for hubby and Little Miss and they both enjoyed it. (I used lactose free milk for Little Miss.) Hubby said it had lots of body and the texture was good. I topped it with whipped cream instead of milk and dusted it with chocolate powder. It was a yummy treat for our cold winter. Thank you djmastermum
combine cocoa, cornflour and sugar, and mix until combined.
Add a small bit of milk to for a runny paste, add rest of milk.
Stir over hear until it boils.
divide between 4 mugs and top up with cold milk.
Stir in some liquor of your choice for an adult version!