The Yummiest !garlic Butter Potatoes
WiGal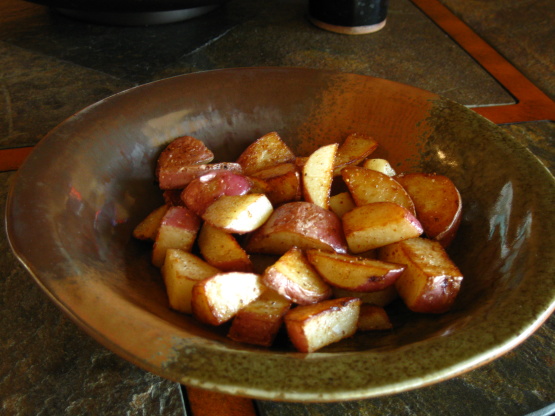 My husband and i are a " Meat and Potatoes" family ! and he absolutely loves these!
8

large red potatoes
1⁄4 cup butter

2 -3

tablespoons garlic salt

1 -2

teaspoon season salt
dice the potatoes in 1 inch cubes, i preheat my skillet and melt the butter. Then put all potatoes in the skillet and let cook on medium heat until tender about 25 minutes. i sprinkle with the garlic salt while the potatoes are cooking in the butter. They should not look fried, just a little firmer looking like if you had boiled them for potatoe salad. Hope you enjoy!