Deantini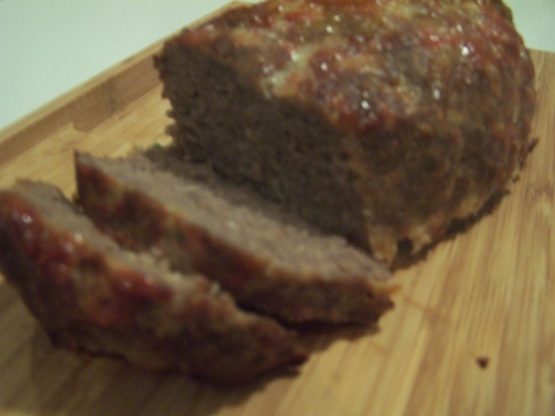 This is one of my favorite ways to make meatloaf. I have a few different recipes but I come back to this one alot. It's easy and you always have everything you need in the house.

This is my new favorite way to make meatloaf. I did add a little brown sugar and a dash of liquid smoke to the ketchup before spreading on top. Also baked in two small loaf pans, so I can freeze one of them. I only baked them for an hour. Thanks for a great recipe.
Mix together ground beef, dry bread crumbs, egg, milk, chopped onion, salt, dry mustard, pepper, sage, garlic powder, and Worcestershire sauce. Spoon into an ungreased loaf pan and top with ketchup.
Bake at 350°F (175°C), uncovered, for 1 to 1 1/4 hours, or until done; drain.
When cool, cut into 1/2-inch slices.