The Realtor's Low-Fat Bacon Mustard Salad Dressing
Boomette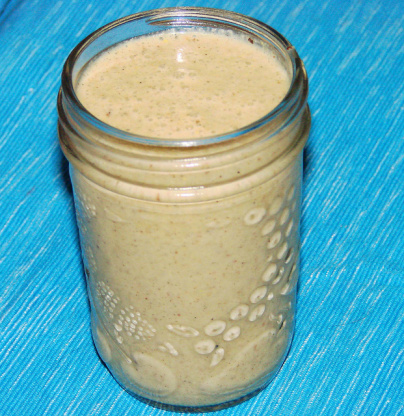 Yummy! This one is awesome, folks! Give it a try on your salad tonight. It's fabulous on spinach salad and most other greens.

This was an excellent dressing but I had to alter due to what I had on hand...therefor only four stars.I had some bacon grease and no bacon so I used a TBSP bacon grease that I sautéed 1/2 cup onion since I didn't have any green onion...I wanted to tone down the harshness of the raw onion.I had to use some of that powdered lemon powder in place of lemon juice as I didn't have that either.In the end the dressing was delish.I used it right away,no time to marinate the flavors but it was still very very good!
In a small skillet cook bacon over medium heat, stirring, until crisp; remove skillet from heat.
Add orange juice to skillet and scrape up brown bits.
In a blender, puree bacon/orange juice mixture with the remaining ingredients until smooth. Cover and refrigerate fro at least 3 or 4 hours- overnight is better. Keeps for 1 week.