The Perfect Faux Tato/Turnip
SEvans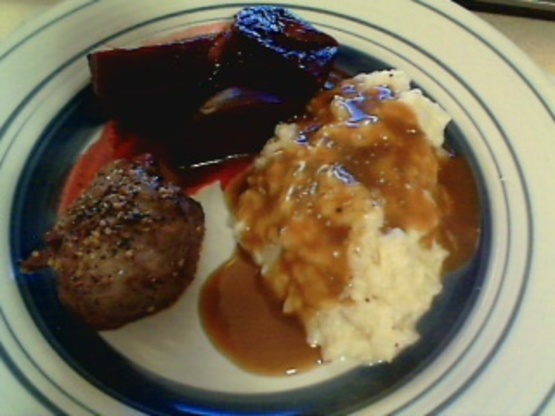 Even my family had to ask--if it's not potato what is it--it's THAT good. I have pictured this recipe with Bergy's Baked Beets & Shallots and a New York steak.

I really liked this and the idea! The only problem I had was that the turnips were very bitter.. I'm not sure if it was the type of turnip (I got the little purple and white ones) or if it was that maybe they weren't ripe or something. Any tips or ideas that I could use to make these taste less bitter? Maybe the different flavored cream cheese would help, I did use regular...
Peel and cube turnips.
Cover with cold water - add a pinch of salt and boil until fork tender.
Drain WELL -.
Add cream cheese (I usually pick a flavored one - i.e. onion, or roasted garlic) and mash.
Return to LOW heat to allow some of the excess moisture to evaporate--stir occasionally.
Add pepper and any other seasoning desired for flavor.
Serve.