The Best Ever Sweet Potato Casserole
Prep 10 mins
Cook 35 mins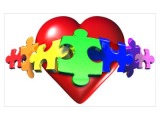 We make this every Thanksgiving and everyone loves it. Beware, this is very sweet, but utterly delicious!
Directions
Mix casserole ingredients together.
Stir in mini marshmallows.
Spread mixture into a 13x9" pan.
Mix together the topping ingredients minus the marshmallows.
Spread the topping evenly over the potato layer.
Sprinkle the marshmallows evenly over the topping.
Bake in preheated oven at 350 degrees for 25 to 35 minutes or until warmed throughout and marshmallows are lightly browned.
Reviews
Most Helpful
I made this for Thanksgiving, it tasted delicious but turned out really runny, could of been something I did wrong but other than that very yummy and I'll definitely try it again!
Wow!! I did a practice run for Thaksgiving tonight and I have never made sweet potato anything so thanks to the wonderful site I found this smiple follow and wonderful casserole. It got rave reviews from everyone. Even my Aunt who never compliments anything!! The only thing I changed was I had to use canned sweet potatoes because for some reason not a single store in my area had any fresh. I used 2 large cans in light syrup. I drained the them and rinsed them too. I did had a pinch of nutmeg and cinnamon and left out the nut due to allegeries. If I could give 100 stars I would..Thank you soooooo much!!