Tender-As-Can-Be Turkey Wings, Drumsticks, and Necks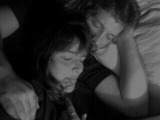 This recipe is a no fail for the most tenderest wings, drumsticks, and even turkey necks you will find. You can do just wings, or just drumsticks, or just necks. Also, You can lightly brush them with your favorite bbq sauce just before putting them in the oven. Enjoy. :)
1 tablespoon butter
1 tablespoon olive oil
2 turkey wings
2 turkey drumsticks
4 turkey neck (optional but definitely worth trying)
3 tablespoons butter, melted
1⁄4 cup barbecue sauce, your favorite (optional)
Directions
Preheat oven to 250F (low). Heat 1 tbsp butter and the olive oil in a large ovenproof skillet (or transfer to 9x13 after browning) over medium high heat.
Add wings and drumsticks only. Sear outside to brown, turning as needed, about 5 minutes.
Add necks so that all the meat is single layer in the pan. Season well with remaining butter, salt, and black pepper. (Brush with BBQ sauce now if using).
Cover tightly with lid or aluminum foil and bake for about 3 1/2 hours (4 hrs if using legs).
Carefully remove lid (watch for steam). Enjoy.
Most Helpful
I love turkey wings, necks and legs. Usually I stew them, but I enjoyed them very much cooked this way. They were very tender and juicy. Made for TYM.

I buy a package of turkey necks every Thanksgiving & I always have 2-3 left over. You may think I'm weird (truth be it - I am) but I think the meat on the neck is the most flavorful & tender & I shred it to add into my dressing - but back to this recipe - it was very good. I added some wings as well & I did parboil the necks for a little while to get the yuk outta them - very good & I will NOT use BBQ sauce - tasty w/out it.
Very tender. I made this recipe using 6 drumsticks so I did need to use a larger baking dish. Next time I may add some carrots and other vegetables to the roasting pan. You could probably switch out the BBQ sauce for something like teriyaki. I added garlic powder also.