Parsley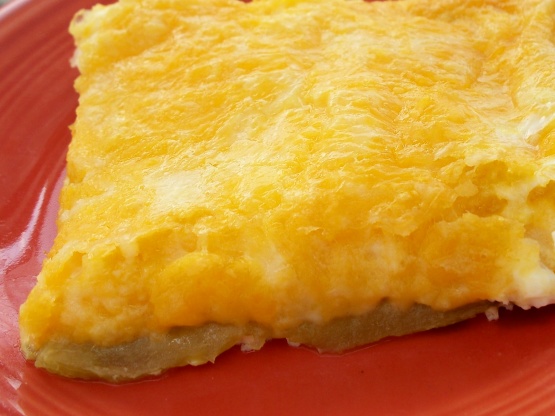 This is a quick side dish that's easy to make. I like to eat the leftovers for breakfast!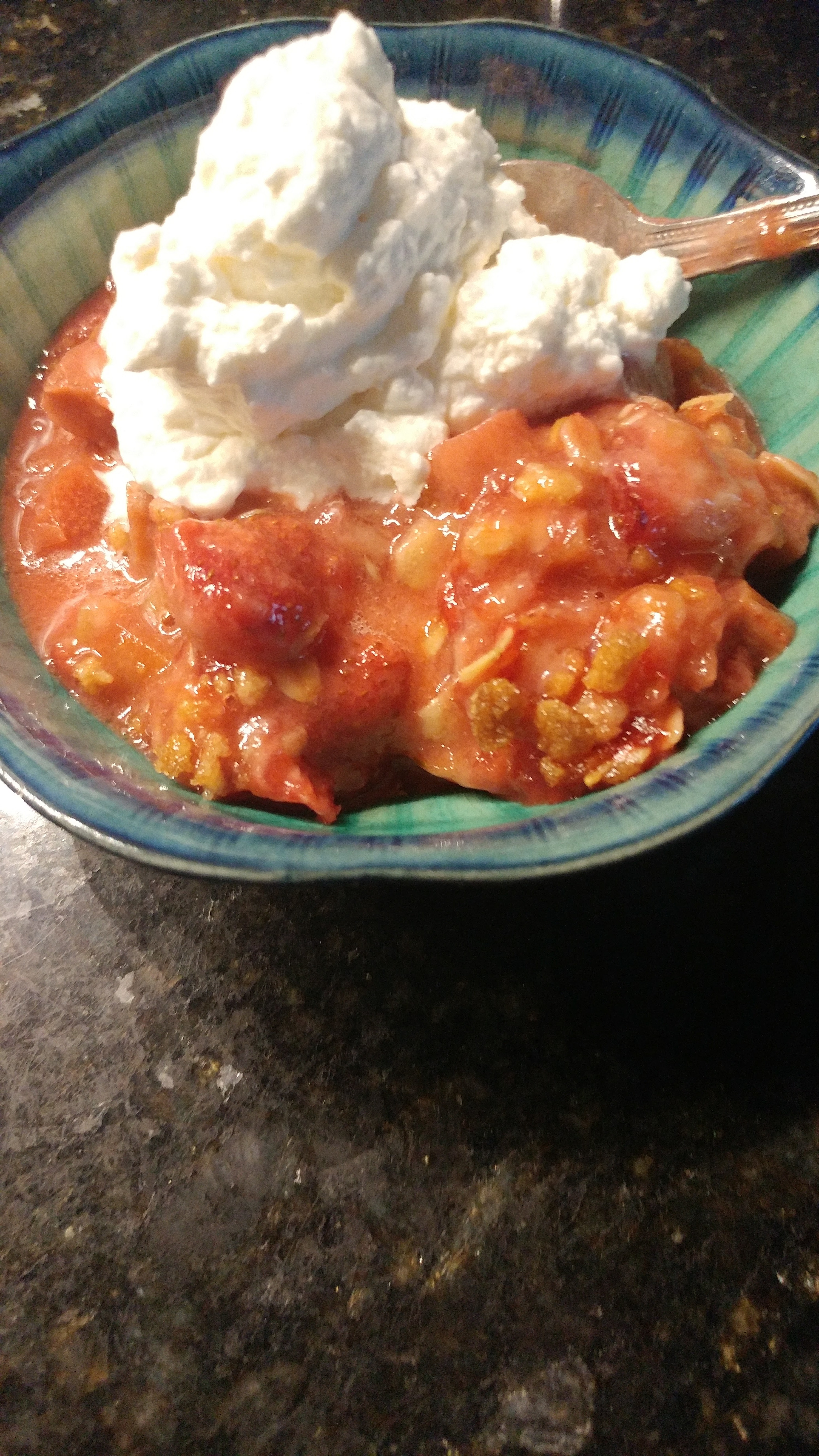 What a great and easy recipe compared to the time expense to make the chili relleno recipe I have - and the taste was awesome - for me the next time I would add just a little more spice but everyone loved it - will be made again and again thanks pup!
Grease 9x9 pan.
Tear each chili so it lies flat and spread into pan.
Sprinkle cheese over chilis.
Mix together remaining ingredients and pour over cheese.
Bake at 350 degrees for 30 minutes.