Sweet & Spicy Dipping Sauce
Syrinx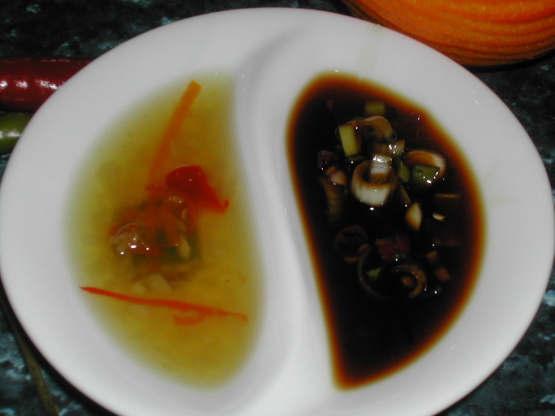 An exciting combination of "Sweet n Heat" in a dipping sauce for finger food. The flavor of the orange & ginger really come through before the heat comes to the party. Grilled or fried wings tossed in this sauce is great.
Place all ingredients in small pan over medium heat.
Bring to boil then reduce to simmer.
Simmer until liquid has reduced by half.
Strain liquid into serving bowl or shot glasses & return about 1/4 of the strained ingredients back to the bowl for garnish.