Sweet Potato-Parsnip Puree
loof751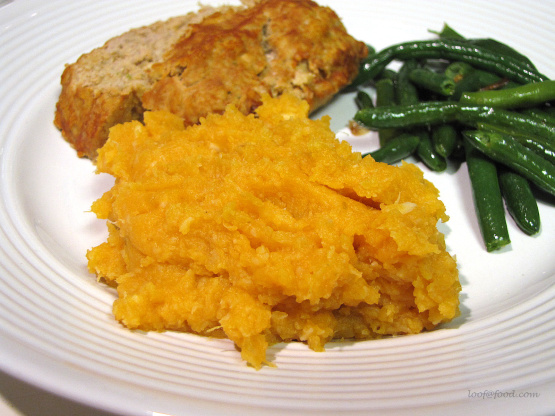 A nice change from mashed potatoes. For variety, use yams instead of sweet potatoes; or rutabagas instead of parsnips. If you don't have tahini, use sesame oil
Peel sweet potatoes and parsnips; cut into chunks.
Place in large saucepan and just cover with water.
Bring to a boil over high heat; reduce heat to medium and continue cooking until just soft, not mushy! (about 10 minutes).
Drain; place in food processor and puree.
Put puree back into saucepan; mix in the cumin and tahini (or oil) .
Reheat over medium-low heat, stirring occasionally, for 10 minutes.
Serve.