Prep 15 mins
Cook 30 mins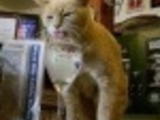 This recipe is best using sweet corn picked fresh from the garden or from your local farmer's market. In the winter months you can make this dish with canned corn and it is still very good. Adapted from The New Vegetarian Epicure.
Directions
(NOTE: If using canned corn, skip this step.) Husk and wash corn and peel away all the silk, then slice the kernels off the cobs with a sharp knife. You should have about 2 1/2 cups corn kernels.
Spin about a cup of the kernels in a food processor or blender until they are roughly chopped and milky. Scrape out the chopped corn and remix with the remaining whole kernels.
In a large soup pot, saute the onion in the olive oil and butter with a pinch of salt until it is translucent and tender.
Meanwhile, in a medium saucepan heat the vegetable broth and regulate the flame to keep it just below a simmer.
When onions are soft, add the Arborio rice to the soup pot and stir it gently with a wooden spoon for two minutes. Next add the wine and stir until it is absorbed.
Add a soup ladle of the heated broth and all the corn kernels to the rice and stir, keep it just at a simmer. Keep stirring until the broth is nearly all absorbed into the rice, then add another ladle.
Continue with this process for 25 more minutes (TIP: Set timer now)-- adding a little broth at a time, stirring with a wooden spoon fairly frequently, for around 25 minutes or until the rice is al dente. It should form a creamy sauce around grains that are no longer crunchy but still firm.
When the rice is just achieving this perfect balance of tender-firmness, stir in the last ladle of broth, the Parmesan cheese, and 2 Tbsp of chopped parsley.
It is ready to serve!
Reviews
Most Helpful
Excellent! Nice alternative to eating sweet corn right off the cob. Paired it with BLTs for the perfect summer supper.
This was really excellent! I made it to go with Firecracker Grilled Salmon or Ocean Trout and followed the recipe exactly, except for the substitution of chopped cilantro for the parsley to give it just a bit of kick. The directions were easy to follow, and the risotto turned out just perfect, al dente but not crispy.

Being relatively new to the making of Risotto, this recipe an excellent choice - great instructions and an excellent combination of ingredients. Used frozen corn and chicken broth. Other than snipping in parsley (didn't have the flat leaf on hand) made as posted - and have to agree with the previous reviewer - rich and creamy good! Thank you Averybird for another five star recipe.