Juenessa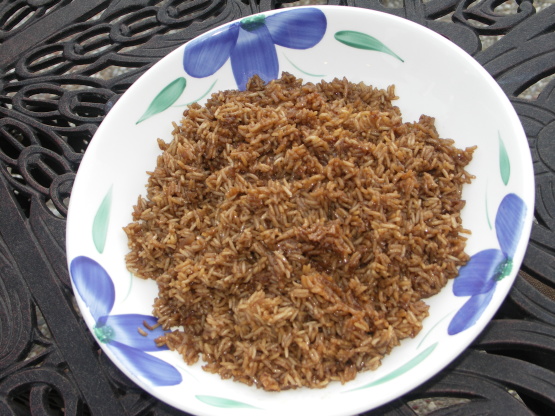 Oh soooo yummy!! This recipe is easy to whip up and is so full of flavour. I got this recipe from a family friend.

My family thought this rice was just okay. I thought it was pretty good, but too salty. I even cut the soy sauce down from 1/2 cup to 1/3 of a cup and it was still to dominate of a flavor in this recipe. To fit our tastes, I probably would cut the soy down to 1/8 cup, if I make it again. I think this recipe definitely has potential. Thanks, Boies!
Prehaeat oven to 350 degrees.
Combine all ingredients in casserole dish.
Cover and bake for 1 hour.
Stir once after 40 minutes.