Sugar Free Slow Cooker Peaches
Derf2440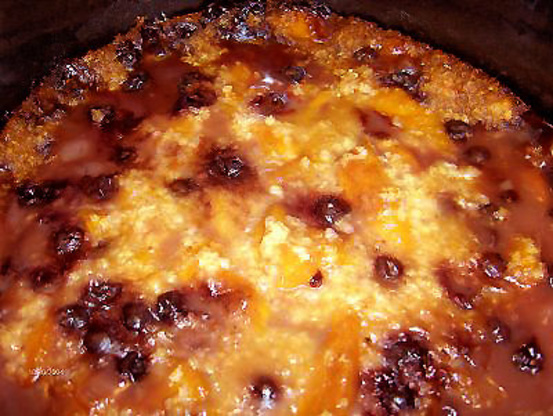 So easy to put together, and great for those of us who can't have sugar! A good friend of mine put this together for me since I can't have sugar, and I HAD to walk out with the recipe!

We really enjoyed this recipe. We weren't able to use the slow cooker because we needed the recipe sooner. We added margarine to it, because we felt it needed a little something more for the oven. We baked it at 350 for about 45-50 minutes.
Spray your crock pot with cooking spray.
Mix dry ingredients in a large bowl.
Stir in peaches, then put the mixture in the crock pot.
Cook low for 4-6 hours.