Sugar Free Crock Pot Strawberry Applesauce
katew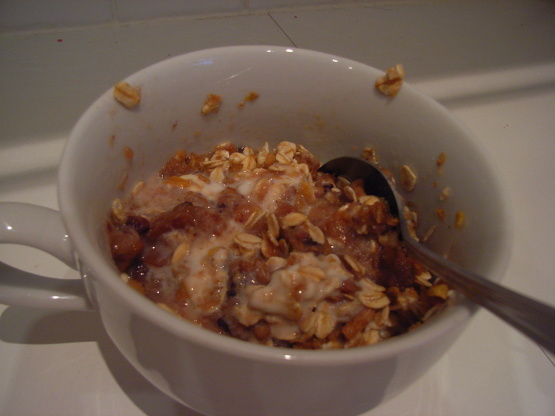 Very easy recipe. Can be frozen. Cooking with the peels will add pectin and make the apples slightly sweeter as they cook.

My son LOVES strawberry applesauce!! Unfortunately I can no longer find a brand without high fructose corn syrup or gobs of added sugar so I decided to try to make my own. I used this recipe with 11 little gala apples and 2.5 cups frozen strawberries. I cooked on low for 8 hours then put it all in a colander to drain. Reserved the liquid & used my immersion blender for a few pulses. Added 2T of sugar and 2 packets of stevia and YUM! Will be freezing in 1/2c containers for lunches and snacks. Thanks for sharing!
10

cups apples (semi-tart, quartered and cored, not peeled)
1⁄4 cup unsweetened apple juice
Put all ingredients in crock pot. Cover and cook on Low for 8 hours or high for 4.
With a slotted spoon, spoon apples in to a food mill and process over a large bowl. Sauce will be thick, you can add some of the crock pot juice if you like.
Depending on the tartness of your apples, you may choose to sweeten.
If using sugar, do so sparingly until you get to desired sweetness.
If you want to freeze ladle into freezer bags and gently press out air, seal, and lie flat in freezer.