Succulent Prawns for the Barbie
Derf2440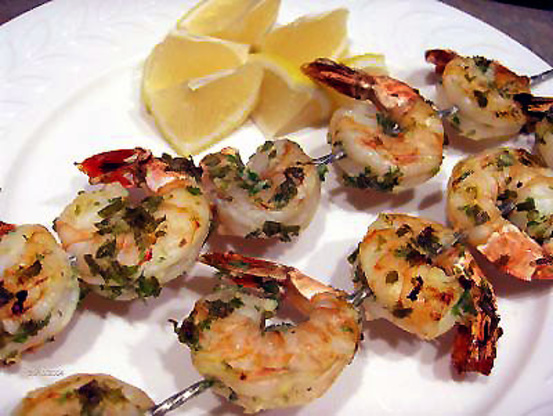 I love prawns. This is one of the yummiest prawn dishes that I have had. It combines two fantastic cooking elements, prawns and the BBQ. I think they go hand in hand.
Combine butter, oil, herbs, lemon juice, garlic, shallots, salt and pepper in a mixing bowl.
Mix in shrimp.
Marinate at room temperature 1 hour.
stirring occasionally.
Prepare barbecue on medium heat.
Thread prawns on narrow skewers.
Grill until just opaque, about 2 minutes per side.
Arrange cups of letuce on a platter and then place the skewers on the platter.
Garnish with lemon and serve.