Strawberry Yogurt Milkshake Smoothie
Brenda.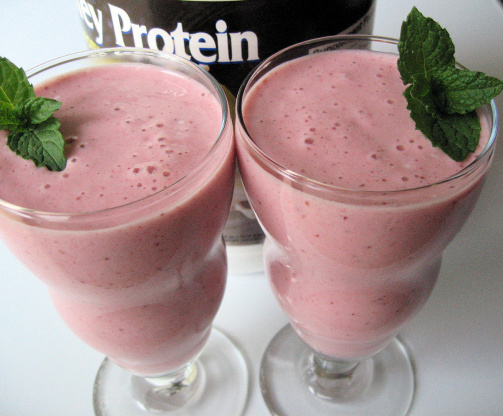 I came up with this recipe when I was trying to gain weight and get more calcium, and used full-fat yogurt and milk, but I have also made this with fat free sugar free products and the taste isn't much different. I've been trying to use up 5lbs! of strawberry protein powder, so I have one of these almost every day. It's very filling and reminds me of a milkshake.

This recipe was so yummy that my mom was surprized i even made it!!! Thanks for sharing.
Add all ingredients to blender.
Blend and serve.