Strawberries With Cinnamon Cream
loof751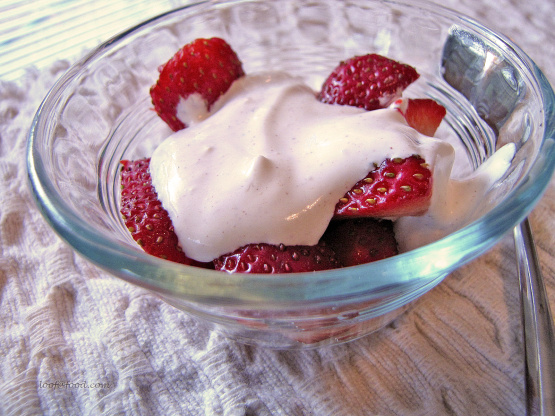 Fresh Srawberries served with a creamy topping that's not too sweet.I picked up this recipe at a nutrition seminar lunch, I attended at a hospital In Omaha, Ne.You can also use fat-free topping and yougurt to make this recipe. Healthy & easy!!!
In a small bowl, stir together cinnamon cream ingredients.
Let diners dip Strawberries in Cinnamon Cream, or put Strawberries on small plates or bowls and spoon sauce over Berries.