MsSally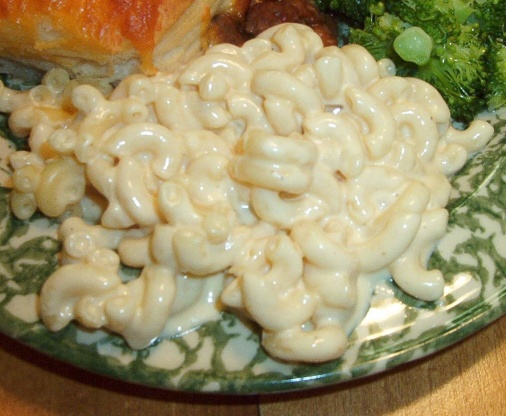 This is a great tasting macaroni and cheese that is quick to make, too! Recipe is from Rachael Ray.

I had some trouble getting it thick and creamy, but oh my goodness, it was incredible. My boyfriend didnt feel the same way about it, but we have totally separate tastes in mac and cheese. If you're a super smooth, creamy kind of mac and cheese lover, put velveeta in this. If you like it runny and with a sharp edge to it, then just make it the way the recipe says.
In a large saucepan of boiling, salted water, cook the macaroni until al dente; drain in a colander.
In the same saucepan, melt the butter over medium heat.
Whisk in the flour and cook for 1 minute.
Gradually whisk in the warmed half-and-half and cook, whisking constantly, until the mixture is steaming hot and thick, about 4 minutes.
Remove from the heat and stir in the cheddar until melted.
Stir in the cooked macaroni and season to taste with salt.