Stilton and Broccoli Soup
wizkid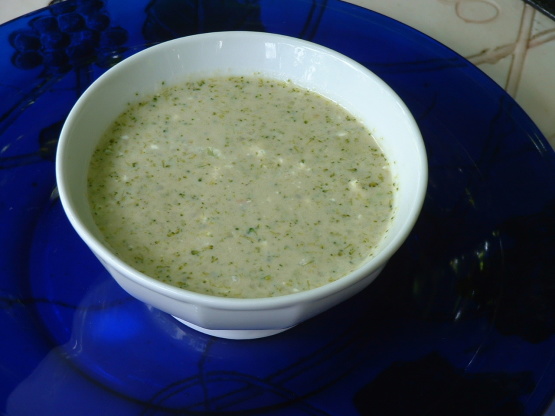 They sell this soup in my local supermarket, this is my own version of it.

I have made this 3 or 4 times now and it is great. Use as a starter to a diner party and it always goes down well. Fathering law always asks for seconds….
Fry the onions and garlic gently in the olive oil until transparent.
Add the broccoli and fry for 2 minutes longer.
Add the vegetable stock and simmer until the broccoli is cooked.
Add the stilton.
Put in the blender and blend, leaving some texture.
Return to the pan and add the cream and pepper.
Serve.