PaulaG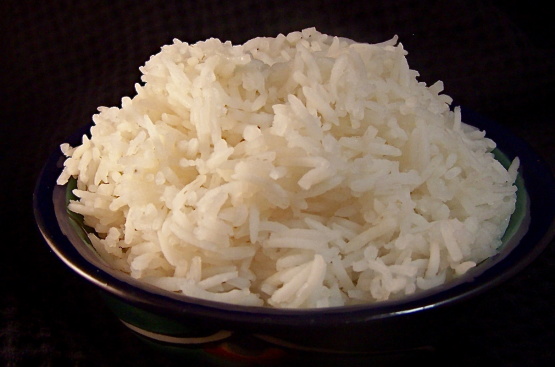 Top Review by Tom
I have been making rice in a 2 Qt. microwable casscrole dish for 20 years, but I use 1 1/2 cups of long grain rice ( Jasmine).Which is the second best. I do as you say rinse good, but I microwave it for 23 minutes without removing the cover. Also I have the water 1 inch above the rice. An old Vietnamese way of measuring is put your finger in the water to the rice when it is to the fisrt knuckle it si 1 inch. I learned this when I served over there Oh,let stand 5 to 10 minutes but I like to fluff my rice first than let stand.
Rinse rice well.
Combine with water and salt, if using, in a 8 cup microwaveable casserole.
Cover and microwave at high for 5 minutes, then at medium for 8 to 12 minutes or until most of water is absorbed.
Let stand covered, 5 to 10 minutes to absorb remaining liquid.