Steamed Fish With Ginger and Scallions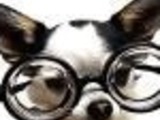 You can certainly make this fish in a bamboo steamer, but I have found it works well done in foil packets in the oven--and there's a bonus--nothing to wash.
4 fish fillets (halibut or a white fleshed fish of your choice)
salt and pepper
1⁄2 inch fresh ginger, peeled and smashed
3 scallions, sliced and smashed

For the Sauce

1 cup soy sauce
1 1⁄4 cups chicken stock, hot, preferably homemade and unsalted
1⁄4 cup sugar

For the Garnish

2 tablespoons scallions, julienned
2 tablespoons fresh ginger, peeled, julienned
1 ounce sesame oil, heated
Directions
Preheat the oven to 375°F.
Place each fish fillet on a large piece of aluminum foil.
Combine the smashed ginger, scallions, oil and salt and pepper and distribute the mixture among the four pieces of fish.
Bring up the ends of each piece of foil and close up to form four loose pouches.
Place the four pouches on a cookie sheet and place in the oven for about ten minutes.
While the fish is cooking, make the sauce by combing the ingredients and stirring until the sugar is dissolved.
Open one foil packet and make sure fish is coked through.
If so, place each piece of fish on an individual serving plate on which you have pooled a tablespoon or two of the warm sauce and garnish with the julienned scallions and ginger.
Drizzle the hot oil over the fish and serve, with extra sauce on the side.
Most Helpful
I used the traditional bamboo steamer to make this recipe. It came out quite tender and flavorful. My husband was not overly fond of the garnishes, and I personally could have got by with just the regular sauce myself. There was a lot of leftover sauce, saved it for later. Would definitely make again. Reviewed for ZWT 2008
As Susie, I used a bamboo steamer to steam the fish. I also agree with Susie that this is a very easy and fast recipe. And again I have to agree with Susie that there was a lot of leftover sauce, so you may either want to make less of it or do with the leftover sauce what I did: put it into your fridge and use it for a stir-fry. Having read Hey Jude's review before making it, I also used less soy sauce and I'm glad I did, as it still was quite salty with less sauce. Another possibility would have been to use salt-reduced soy sauce. Thanks for posting this quick dish, Kate.

I cooked the fish in a bamboo steamer. I liked how easy to prepare this recipe was. I did find that I had lots of leftover sauce and will reduce the amounts there next time. The garnish suggestions are perfect. Thank you Kate for sharing your recipe!