alligirl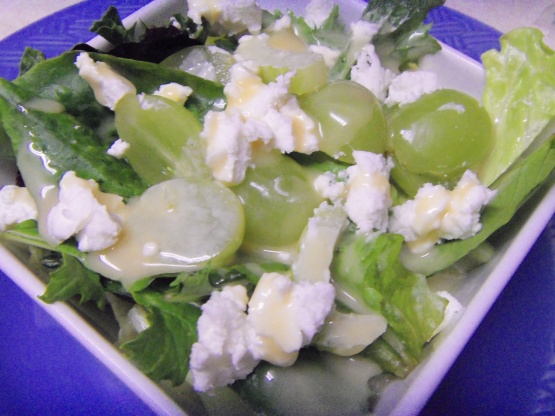 A lovely springy bright green fresh salad. Perfect topped with lemon pepper grilled chicken too.

Really a very nice salad - no muss, no fuss. I forgot to pick up croutons, so we skipped them, but really enjoyed the combination of flavors. I mixed some spring greens with some chopped iceberg, as I had less green lettuce than I thought. No matter, it was a tasty treat! Thanks for sharing, sofie-a-toast!
Toss all of the ingredients together, dressing amount to your taste.
Top with fresh ground lemon pepper.