Prep 30 mins
Cook 25 mins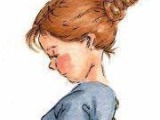 This tasty recipe came from out of one of those Grocery Store counter magazines. The picture on the recipe is really cute. This is a real winner to make for the kids on Halloween. It looks Spooktacular! If your's are like mine were, it was a nightmare getting them to eat any supper at all on that night. This should help!
Directions
Heat oven to 375*F. Spray a 12 inch skillet with cooking spray and brown the ground beef and onions over medium high heat for 5 to 7 minutes, stirring occasionally. Drain, if necessary.
Set aside 12 peas from the mixed vegetables for garnish. Add the remaining frozen vegetables, tomatoes, and gravy to the ground beef. Heat to boiling. Reduce the heat to medium low, cover and simmer for 8 to 10 minutes or until the vegetables are crisp tender, stirring occasionally.
Spoon the ground beef mixture into an ungreased 8 inch square baking dish.
Mix together the mashed potatoes, Parmesan cheese and egg. Spoon onto the hot beef mixture in upright mounds to resemble ghosts. Place 2 reserved peas on each mound to resemble eyes.
Bake for 20 to 25 minutes or until potatoes are set and mixture is thoroughly heated.
Reviews
Most Helpful
I love this recipe, its easy and tasty, I make it every year and my kids look forward to it, from 3- 20.
This was just too cute to pass-up! The kids were so delighted and they ate everything on their plate-they were so distracted-they usually pick and choose veggies-I was thrilled!!! I did make some minor changes like using regular tomatoes, Knorr gravy mix, and my own veggies from the fridge/freezer. Thank you, MarieAlice, for a great recipe! Made for the Think Pink Tag Game In Honor of Breast Cancer Awareness, October 2008.

I loved this Shepherds Pie. I got to take some to school the next day. The ghost that peeked out of the container when I opened it was so funny. So yummy!

Halloween Central >