Parsley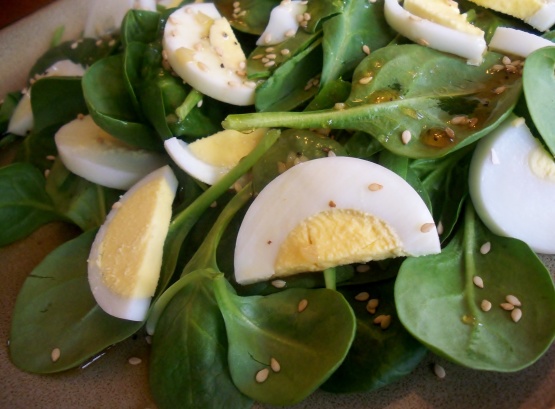 From my collection of handwritten recipes 1970-1984.

This is a nice spinach salad. The dressing has a nice Asian-like flavor. I did double the amount of ginger, pepper and garlic to help bring out those flavors. I enjoyed this as written, but I would like to add some onion slices and some sliced mushrooms next time I make this. It is a very versatile salad, and I love that. Thanx for posting!
Mix oil, soy sauce, vinegar, garlic and seasonings. Pour over spinach. Sprinkle with sesame seeds and egg. Toss lightly and serve at once.