Spinach Salad W/ Pan-Seared Scallops and Warm Bacon Dressing
Prep 20 mins
Cook 20 mins
1 lb large scallop, rinsed and patted dry
1 bunch fresh Baby Spinach, rinsed (pre-bagged or bulk)
6 slices thick-cut bacon, cut into quarter inch strips
1 small red onion, small diced
2 garlic cloves, minced
1 cup white wine
2 tablespoons unsalted butter
garlic salt
Directions
Sprinkle Scallops with salt/pepper/garlic salt and set aside.
In a large dry non-stick skillet crisp up bacon strips until they reach your desired crispiness. Scoop out bacon crisps onto a flat paper towel. Drain off half the bacon grease into a container or coffee mug. Set aside.
To remaining bacon grease, add seasoned scallops in single layer to pan. Once you add to the pan, let brown for 4-5 minutes without disturbing them. Flip and repeat browning process for another 4-5 minute
Remove from pan to reserved paper towel where you put your cooked bacon crisps.
Add two tbsp of reserved bacon grease to hot pan. Add diced onion. Season with salt/pepper/garlic salt and saute until tender. Add garlic and stir often to avoid burning. Once garlic is soft, add white wine to hot pan and scrap up all the pits on the bottom. Bring to a boil then reduce to low heat and simmer until slightly reduced. Add butter and stir until melted.
Add the scallops back into the dressing and cook for 2-3 minutes until heated through.
Divide fresh spinach onto serving plates, or place in center of one large serving platter. Arrange scallops on bed of spinach. Pour warm dressing over salad and sprinkle with reserved bacon crisps.
Serve warm and enjoy!
Reviews
Most Helpful
Huge hit in my house! Substituted shallot for garlic and added slices of baby red potatoes.
Fabulous! This takes the ordinary spinach salad and puts it "over the top" with the perfectly cooked and flavorful scallops. I halved the recipe for 2 people. We love it. Thank you! Made for Spring 2013 PAC.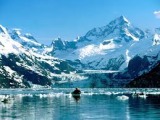 Omgoodness fabulous. Made this last night and everyone LOVED it. Adding this to our family faves.