diner524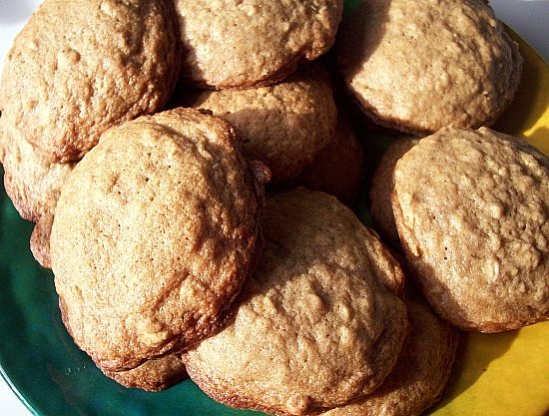 This just arrived in my inbox from from Cooking Light magazine. It looks like quite a tasty morsel and I'm planning to include them on my holiday tray.
Made these delicious cookies today, but cut the recipe in half. I wasn't sure about the butter/margarine amounts, as they differ and I have never seen more for margarine than butter, so I used 1/4 cup butter. Once the batter was done it so thin that I added some more flour. I don't think mine are as crispy as they should have been due to that change, next time would try it as written, before adding flour. But despite a less crispy cookie, they have a wonderful spice flavor. I didn't opt to add the pepper. Thanks for sharing a great recipe Toni!!! Made for photo tag.
Preheat oven to 350°.
Beat sugar, butter, and vanilla in a large bowl with a mixer at medium speed until light and fluffy. Add egg; beat well.
Since you want a scant measureure of the flour, lightly spoon flour the into dry measuring cups and level with a knife. Combine flour and next 7 ingredients (flour through pepper) in a medium bowl.Stir in flour mixture and oats.
Drop by level tablespoons 2 inches apart onto baking sheets coated with cooking spray. Bake for 12 minutes or until crisp. Cool on pan 2 to 3 minutes or until firm. Move cookies to wire racks and allow to cool completely.